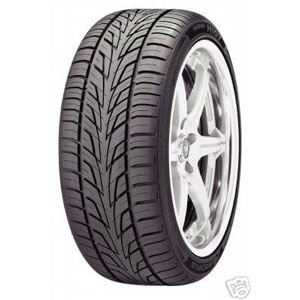 Aurora Tires H107 Ontario
Aurora Tires (the tire) is a division of Hankook Tire, an internationally acclaimed tire brand. Hankook was established in 1941, based primarily out of South Korea. Hankook Company is South Korea's largest Radial Tire manufacturer for cars, trucks, and buses. Aurora division, offers tires for high performance, touring, light truck, and truck vehicles. Some of these tires are not available in Ontario.
the H107 Tire is one of Aurora's high performance tires. This tire is made for high performance in all seasons, engineered to handle wet and dry conditions. The H107 has Tread Sipes and a large center rib, allowing for the automobile to have great handling. Auroa H107  tire has a H-speed rating up to 219 k/m per hour.