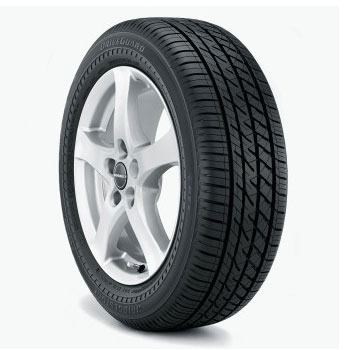 Bridgestone Driveguard-Richmond Hill, Newmarket, Stouffville
Oct. 11, 2016  Bridgestone Driveguard runflat tire shop-Oak Ridges,Richmond Hill, Newmarket,King City
The DriveGuard is Bridgestone's Grand Touring All-Season self-supporting replacement run-flat tire designed for safety-minded drivers whose cars* were not originally available with run-flat tires, as well as drivers looking for a longer wearing, better riding option to replace their vehicle's Original Equipment run-flat tires.
Featuring Bridgestone's latest run-flat technology, DriveGuard tires are designed to offer almost the same riding comfort as conventional tires while providing temporary extended mobility for a distance of 50 miles at up to 50 mph even after a puncture has allowed complete air pressure loss. DriveGuard tires can help drivers better manage their busy schedules by avoiding becoming stranded in a rural area, on a crowded expressway or in inclement weather because of a flat tire.
DriveGuard tires are also designed to provide year-round driving flexibility by offering predictable handling, traction and control on dry and wet roads, as well as in light snow.