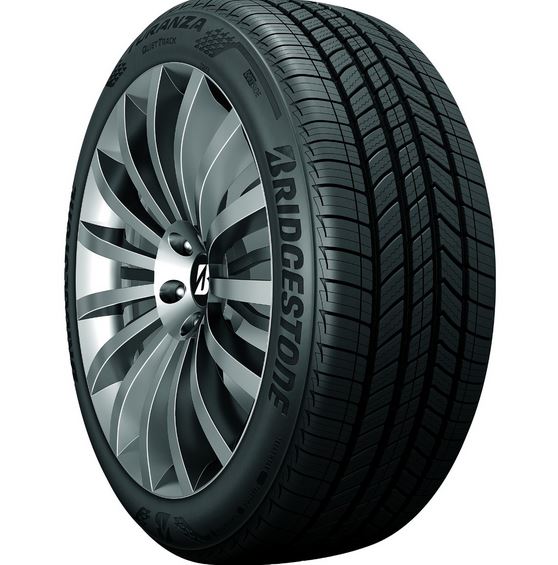 Bridgestone Turanza Quietrack Available in Aurora
The Turanza QuietTrack is Bridgestone's Grand Touring All-Season tire developed for the drivers of luxury cars, family sedans, coupes, crossovers and minivans who prioritize a luxuriously refined driving experience and secure, year-round traction. The Turanza QuietTrack is designed to blend a smooth, quiet ride, long tread life and wet traction with confident capability in light snow.
An all-season compound is molded into the Turanza QuietTrack's asymmetric tread pattern. Innovative QuietTrack Technology combines in-groove quiet tracks, non-chamfered shoulder slots and optimized pitch sequencing to help reduce airborne noise and deliver a serene driving experience. The ComfortCruise Technology Package utilizes proprietary computer modeling software to design the optimal cavity shape and a rounded contact patch to help reduce vibration and provide a comfortable ride. The round footprint also helps cut through standing water, and combined with wide circumferential grooves and shoulder slots, improves hydroplaning resistance. EdgePerformance Technology features interlocking grooves that create biting edges for enhanced snow traction, and the full depth tread pattern is engineered to maintain performance as the tire wears.
The internal construction of the Turanza QuietTrack utilizes a single-ply, polyester casing supporting two wide, steel belts. The single, nylon cap ply reinforces the structure for enhanced high-speed durability.
Available at Aurora Tire and wheel, best prices on the new Bridgestone Turanza Quiettrack!