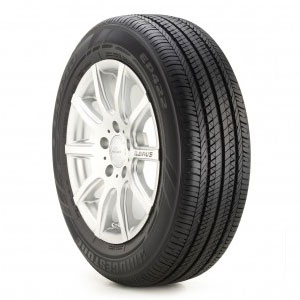 Ecopia 422 -Aurora,Newmarket
Bridgestone Ecopia 422- Richmond Hill, Stouffville. The latest in our line of environment-conscious tires, the Ecopia™ EP422™ is an all-season tire that delivers a smooth, comfortable ride. It is designed to improve rolling resistance, which helps it achieve better gas mileage. With its innovative tread compound and advanced traction technology, the tire is a strong, reliable performer on wet and dry surfaces all year long.  (04-15-2014)
NANOPRO-TECH improves rolling resistance and contributes to fuel-efficiency and CO2 reduction by controlling the interaction between polymer, filler materials and other rubber chemicals at the molecular level.
FUEL SAVER SIDEWALL COMPOUND helps lower rolling resistance by both returning more energy back to the tire and reducing heat generation as compared to a traditional sidewall.
SILICA improves traction in wet conditions by increasing flexibility of tread compound.
RECYCLED GROUND RUBBER made from ground-up post-consumer tires, it contributes to 5% of the tread compound.
CIRCUMFERENTIAL GROOVES help channel water out of the footprint area to improve resistance to hydroplaning.