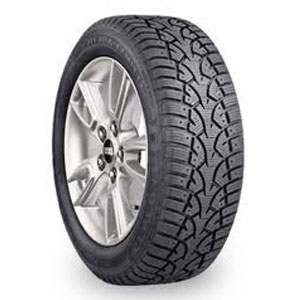 General Altimax Arctic-Aurora-Newmarket
General AltiMAX™ Arctic -Winter tire Richmond Hill L4E2W8 Oak Ridges,King City,Newmarket or Aurora
General Winter Tires have unique grooves and sipes, combined with a modern compound, offering high performance at low temperatures. If you need the best priced General Arctic Altimax – please ask us for a quote- we can usually install the next day.

FEATURES & BENEFITS
Innovative Quad-Tech Smart Tire Technology
Provides improved handling and exceptional traction on snow and ice.
Multi-Angle Sipe System
270 degrees of sipes with biting edges that maximize traction in any direction of travel.
Directional Pattern with Center Stability Rib
Water evacuation is maximized and straight-line stability is enhanced.
Reactive Contour Technology (RCT)
Contour reacts to different road conditions to maintain optimum contact with road surface throughout the life of the tire.
Cold Weather Natural Rubber / Silica Tread Composite
Exceptional cold-weather flexibility and excellent wet traction.