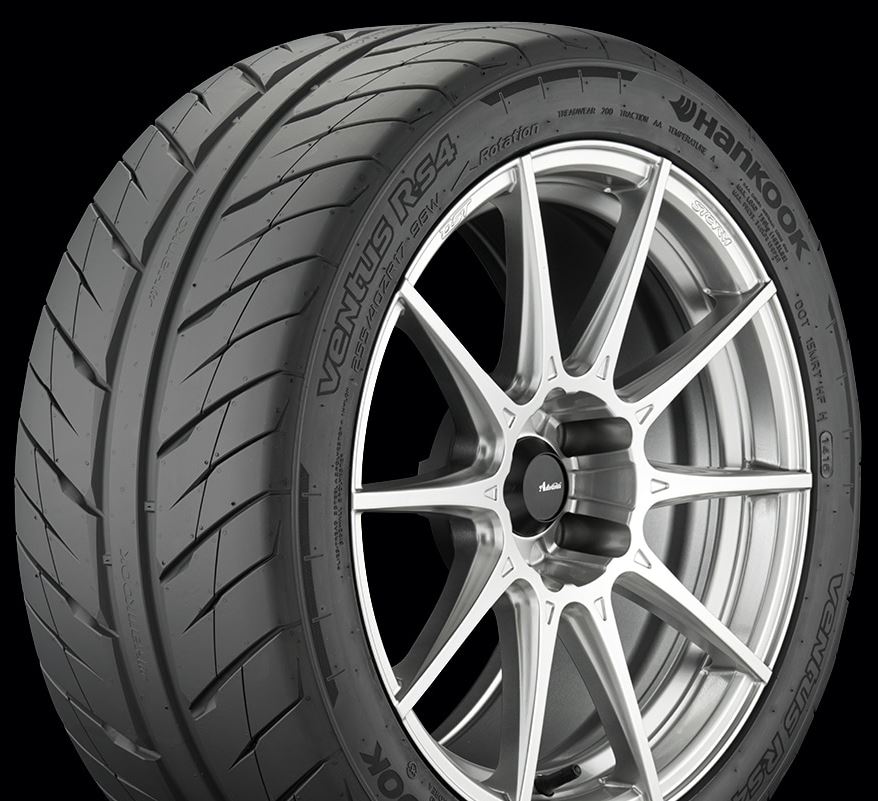 Hankook Ventus R-S4 Ultra High Performance Summer Tire York Region
Sept. 12,2019 The Ventus R-S4 is Hankook's Extreme Performance Summer tire developed for the drivers of sports cars, sports coupes and performance sedans looking for near-motorsports levels of grip for track events, autocross and drifting in a tire that can be driven on the street. Like all summer tires, the Ventus R-S4 is not intended to be serviced, stored nor driven in near- and below-freezing temperatures, through snow or on ice.
The Ventus R-S4 utilizes a new, carbon black and silica high-grip compound molded into a low-void, directional pattern. The wide, continuous center rib creates uninterrupted contact with the road for solid on-center feel and immediate response to steering inputs. Massive outboard shoulder blocks deliver the lateral grip expected for high-g cornering in motorsports events and performance driving, while the chamfered block edges maximize contact with the pavement under load. Wet traction has been addressed through the addition of highly dispersible silica. A functionalized polymer allows the silica to better bond within the compound matrix, while the two main, circumferential grooves allow water to flow through the contact patch for improved resistance to hydroplaning. Heavy rain and standing water may still present challenges to longitudinal and lateral hydroplaning resistance, so drivers should take care and drive cautiously at reduced speeds in these conditions.
The Ventus R-S4's performance begins on the inside. High-modulus bead filler and sidewall reinforcement material reduce sidewall flex for more immediate handling response. A two-ply casing sits beneath two wide, steel belts that support the tread. A two-layer (single layer in some sizes), jointless nylon cover is tuned to optimize handling and stabilize the tread for long life, and an extra reinforcement in the shoulder helps withstand the abuse of performance driving, even in high-camber situations.