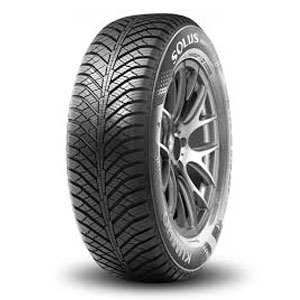 Kumho HA31-All Weather Tire-Oak Ridges-Newmarket-king city
Nov.5,2017 kumho Tire in Newmarket L3y 5y1 ,King City, ON L7B 1H8
All Weather Tires- with the snow flake symbol
Richmond Hill, ON, Nov 5,2017–Kumho Tire Canada Inc., one of the world's leading tire manufacturers,has launched the all-new Solus HA31, a high performance all-weather replacementtire that provides excellent driving performance throughout the entire yearregardless of the weather forecast.
Designed for excellent handlingon dry or wet conditions, and enhanced traction on snowy roads, the new SolusHA31 provides optimal performance for all weather conditions and ismountain/snowflake approved.
Technology advancements includereinforcement of wet performance with sufficient volume of lateral grooves, 3Dsnow sipes for increased traction on snow and ice, directional pattern designfor improved handling and noise reduction using patented S-SBR technology andnew center rib design& tie bar application for enhanced wet grip andbraking performance.
-Aurora Tire sells the HA31 All Weather tire by Kumho.  The Ha31 offers a directional pattern for outstanding wet performance – Optimal performance in all weather conditions
– Multi sipes for snow performance
– Wide lateral grooves for enhanced hydroplaning resistance.
The HA31 by Kumho at Aurora Tire is the choice for the driver who wants traction regardless of the conditions but doesnt want to change tires seasonally.