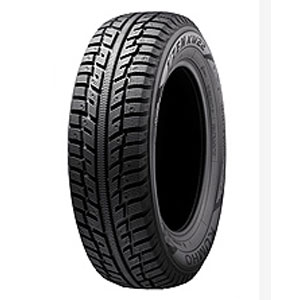 Excellent grip and conrnering stability for ice and snow roads
The Kumho KW22 winter tire is ideal for conditions in the Richmond Hill, Aurora, Newmarket area. Great traction and long durability has given this tire a reputation it deserves. Why pay more for safety- when the KW22 offers such a great value.
Excellent grip and cornering stability for icy and snowy and wet roads
Two longitudinal groove channels and wide lateral grooves maximize resistance to hydroplaning
Narrow sipes to improve handling and thicker sipes for better snow/ice traction and braking
Saw blade shaped sipes help improve snow performance and upgrade handling performance
Studdable winter tire developed for use in severe winter applications
Premium compound for extended durability
Available in most common sizes
The Kumho KW22 was launched in late 2011 and rates favourably against against its competitors.
Kumho KW22 Reviews:
Of the eight tire manufacturers tested, only Kumho received perfects scores for performance on snowy surfaces and hydroplaning resistance, showing Kumho's advantage in northern European markets, where heavy snow is the norm during winter. Furthermore, Kumho was recognized for its outstanding response time in the "Moose Test," which tests tires in emergency situations such as swerving around an imaginary animal on the road.—by Teknikens Värld, one of the most prominent Swedish auto magazines with more than 310,000 subscribers
Kumho's I'ZEN KW22 received a "Recommendable" rating by European magazine ADAC's test on the winter tires (195/65 R15) of 19 tire manufacturers including Bridgestone, Michelin, Goodyear. In addition, Kumho's KW22 ranked 2nd highest in heavy snow traction and third in overall evaluation tests conducted by German motoring magazine Auto Bild.