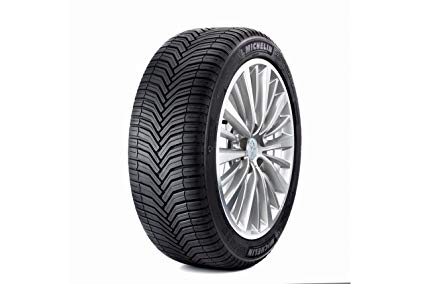 CrossClimate® + Michelin-All Weather Tire -Aurora,Newmarket
Oct. 2 , 2019 CrossClimate+  Michelin's -Aurora, Newmarket L3Y 9A5, Richmond Hill L4E 2W8 iss Grand Touring All-Season tire developed for the drivers of sedans, coupes, station wagons and crossover vehicles looking for refined comfort on the daily drive and confident performance in the dry and wet plus premium light snow traction. The CrossClimate+ meets industry severe snow service requirements and is designed to be a one-tire solution for drivers in environments that experience all four seasons, but don't receive sufficient snowfall to require a dedicated winter tire.
The CrossClimate+ features a multiple condition-focused compound molded into a highly directional tread pattern with nearly solid transverse ribs for handling stability and dry traction. Wide lateral grooves and open shoulders provide a direct path to evacuate water from beneath the contact patch for hydroplaning resistance, while the bevel-edged tread blocks provide grip on damp surfaces. 3D self-locking sipes create additional biting edges for foul-weather traction, and Emerging Grooves in the shoulders help retain confident winter traction as the tire wears. The biting edges combined with the specialized compound deliver the traction needed to receive the three-peak mountain snowflake (3PMSF) symbol.
Internal construction of the CrossClimate+ consists of a single-ply polyester casing supporting two steel belts. A polyamide reinforcement aids in handling performance and provides high-speed durability.
Note: While non-winter tires featuring the three-peak mountain snowflake (3PMSF) symbol provide additional longitudinal snow traction beyond what all-season (M+S) tires not bearing the symbol can deliver, they do not match the capability of a true winter tire in all adverse weather conditions.