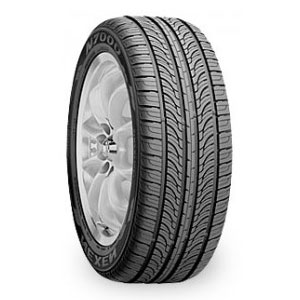 Oct.16,2016 Nexen Tire-Aurora, Newmarket Nexen tires- Oak ridges  L4e2w8- the Nexen N7000 Tire in Oak Ridges,Richmond Hill and Newmarket is the lowest priced tire in york region from Nexen.
UTQG 360-A-A.
W & Y – speed rated.
For enthusiasts who don't require all-season ratings. This entry level tire is perfect for some one who may not have their car much longer.
4 Wide & Straight Channel Design.
Arrow center rib design allows increased high speed driving performance.
Excellent comfort, stability and braking.
Multiple kerf Design – Up Grade Snow Index.
Shoulder Design – Upgraded cornering and stability.
Aggressive type lateral grooves provide anti-hydroplaning.