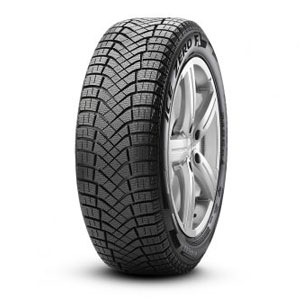 Pirelli Ice Zero FR- dealer- on sale- porsche-audi winter tires
Oct. 27, 2017 The Pirelli Ice Zero Fr   Dealer in Aurora, Newmarket L3Y 9C1 ,Richmond Hill L4E 2W8 area.
Pirelli winters best price for Audi, BMW, Porsche– – Consistent performance throughout the tire's life makes it ideal for use in extreme winter weather conditions.
Ideal choice for those who drive in Nordic winter conditions looking for a high level of stability and control with a superior driving comfort

Studless solution of the Pirelli ICE ZERO™ collection: performance and control at top level

Specifically developed for owners of city/medium cars, premium sedans and SUV

Continuous central rib reduces response time during longitudinal alternating movements providing excellent communication to braking and traction control systems

Soft Core Blocks: positioning of sipes make for soft blocks which facilitate deformation on slick surfaces while rigid shoulders maintain stability

Excellent snow handling: snow is trapped and compresssed inside the groove providing both longitudinal and lateral force while driving on snow
19"

245/45R19 102T Edge                                                                           Pirelli Newmarket, Aurora, Richmond Hill

255/40R19 100T Edge                                                                          Pirelli Newmarket, Aurora , Richmond Hill

275/40R19 105T Edge                                                                          Pirelli Newmarket, Aurora, Richmond Hill
20"

245/40R20 99T Edge                                                                            Pirelli Newmarket, Aurora, Richmond Hill

275/35R20 102T Edge                                                                           Pirelli Newmarket, Aurora, Richmond Hill

Pirelli History

In 1872 Giovanni Battista Pirelli, a young engineer, founded Pirelli & C. in Milan at the age of twenty-four. A year later, the first facility for the production of rubber articles was up and running.
Toward the end of the century the process of diversification began: from insulated telegraph cable (1879) to underwater telegraph cable (1886) to the first bicycle tyres (1890). The first automobile tyre came off the line in 1901. With the new century, Pirelli began enjoying its first sporting victories and building plants abroad: in Spain (1902), Great Britain (1914) and Argentina (1917).

2010 also saw Pirelli focus on the core business of tyres, and the Premium segment in particular, the high and very high range of tyres in which the group already holds a position of leadership. As part of this focus, the transformation into a "pure tyre company" concluded in the year with the sale of Pirelli Broadband Solutions and the spin-off of the real estate business, Pirelli Re, now called Prelios. The construction of the first factory in Mexico was also announced. Production is expected to start in 2012 and will be destined principally for the NAFTA market. Pirelli supplies various tires in Newmarket, Aurora, Richmond Hill, King City, Stouffville and Oak Ridges through dealers like Aurora Tire.