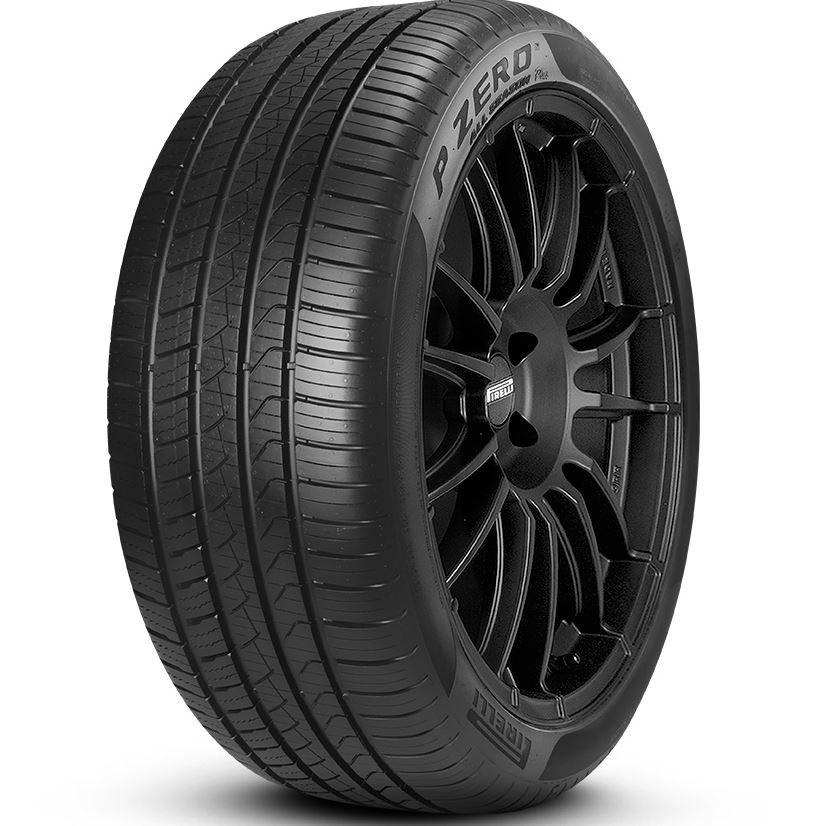 Pirelli Pzero All Season Plus in Newmarket
The P Zero All Season Plus is the Ultra High Performance All-Season member of Pirelli's P Zero tire family. Developed for driving enthusiasts behind the wheels of powerful sports cars, coupes and sedans looking for Pirelli prestige and year-round performance, the P Zero All Season Plus is designed to be driven in all seasons, even in light snow.
P Zero All Season Plus tires feature Pirelli's advanced all-season tread compound that combines special silica and polymers. The tread compound is molded into an all-new advanced asymmetric tread pattern featuring variable size tread elements to minimize noise inside the vehicle while five distinctly designed ribs promote performance in all weather conditions. Stable outboard shoulder blocks feature lateral siping to maximize cornering while a rigid center rib increases steering control, dry grip and overall handling. Circumferential grooves flush out water to resist hydroplaning while large grooves between the blocks expel water and capture more snow. Winter siping technology in the inboard blocks enhances tread pattern stability while increasing the number of biting edges to improve snow traction.