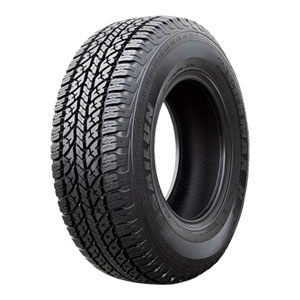 The Sailun Terramax HT at Aurora Tire is designed to let you challenge on- and off-road terrains with confidence. An all-season light truck tire designed with quiet on-road performance in city and highway use, the Terramax HT features full-depth sipes to provide excellent traction throughout its long life.
Designed with the SUV in mind, the Terramax H/T balances off-road capabilities with the characteristics of a comfortable highway tire.
Specially formulated compound for improved wear characteristics using the latest in environmentally friendly processes and materials.
Sailun Terramax is ideal for the Aurora,Richmond Hill,Newmarket area for Work trucks with a budget in mind.
P METRIC = 80,000 KM
LT = 80,000 KM