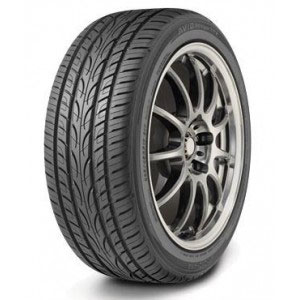 Yokohama Envigor best pricing  is OFFERED at Aurora Tire –905-727-8473 we offer best price in  Richmond Hill, Stouffville, Newmarket and Oak Ridges. If we do not offer the lowest price on the Yokohama Envigor – please let us know.
Yokohama is raising the bar on performance with the introduction of its all-new AVID® ENVigor™! ENVigor is the first tire to collectively offer excellent traction and handling, superior comfort, long tread life and remarkable fuel efficiency. Available in 69 sizes, it is one of the largest launches in the company's history. ENVigor is so clearly in a league of its own that a new category virtually had to be created for it: "Grand Performance"!
 UNIBLOC SHOULDER & TAPERED CENTER RIB — Provide enhanced stiffness for improved handling on wet and dry roads.
ANGLED GROOVE WALLS & ADAPTIVE 3D SIPES — Help resist hydroplanning and maintain winter and water traction over the life of the tire.
OPTIMIZED CONTACT PATCH — Maximizes road contact for long, even wear while minimizing rolling resistance by reducing the friction of the cap compound.
GROOVE-IN-GROOVE TECHNOLOGY — Creates tiny slits inside groove walls to help distribute stress loads to reduce eneven wear and enhance stiffness.
ALL-NEW SLICA COMPOUND — Delivers ultra-low rolling resistance for increased fuel efficiency, without sacrifying treadlife, comfort or grip on dry, wet or snow-covered roads.
SIX PITCH TREAD VARIATION — Separates the tread blocks into six size and shape variations, which are strategically staggered around the tire to reduce pattern noise.
UNIQUE, ALL-NEW PROFILE — is engineered to deliver a smooth, comfortable ride.