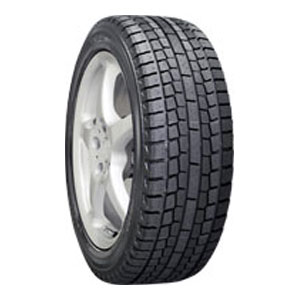 Yokohama's Ice Guard IG20 , sold at Aurora Tire near Richmond Hill, offers a breakthrough in winter tire technology for passenger cars. With a unique combination of progressively-designed grooves, blocks, and sipes, the IG20 is the ultimate weapon against hydroplaning. Drivers searching for superior traction and control in even the harshest conditions need look no further. With the Ice Guard IG20 from Yokohama, you'll be ready for anything that winter throws your way.
•Four wide circumferential grooves eject snow and water, for high-grip road contact and straight-line stability.
•Slush grooves drain slush from the inside to the outside of the tire, clearing it from the vehicle's path.
•Extended blocks provide improved handling, increased braking stability, and a smoother, quieter ride.
•Interlocking 3-D sipes maintain rigidity and offer more biting edges for increased snow and ice traction.
•Micro-diagonal grooves deliver immediate traction during the critical first miles.
•Groove-in-groove design prevents uneven wear by dispersing stress and heat
Aurora Tire is Yokohamas only direct dealer for Newmarket ,Oak Ridges, Stouffville, Keswick and Bradford. We supply Yokohama in Richmond Hill at low prices.