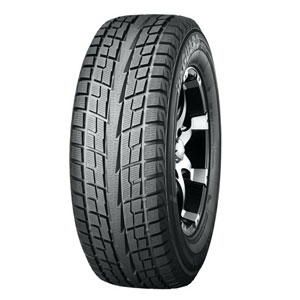 Yokohama Ice Guard IG51_Newmarket_Aurora
Yokohama IceGuard Tires-Richmond Hill L4E2W8
Yokohama Ice Guard:Newmarket-tires
Yokohama Ice Guard:Aurora-tires
NEW: iceGUARD iG51v light truck and SUV
for Stouffville,Rcihmond Hill, Newmarket area
winter tire is here, and watch out: it bites.
Big time. Combining the highest winter tire
performance characteristics with a long
lasting treadlife, Yokohama's breakthrough
technology bites back at whatever winter can
throw at you.
There is nothing to compare to the iceGUARD
iG51v's ability to bite into snow, ice and slush,
bringing a new level of confidence in corners,
or braking under adverse road conditions.
Its aggressive tread design, ingenious three
dimensional sipes and generous drainage
channels keep the iG51v ready for business,
mile after mile, getting you to your destination
with a more reassuring measure of safety.
Wet and even dry roads are no match for
the iceGUARD iG51v either. The tire's unique
compound and construction delivers not only
great handling but also unexpected long term
durability, more even tire wear and improved
fuel consumption
Sizes:
215/70R16 100T
225/70R16 103T
235/70R16 106T
245/70R16 107T
26 5 / 70 R16 112T
215/65R16 98T
24 5 / 70 R17 110T
26 5 / 70 R17 115T
2 25 /6 5R17 10 2T
23 5 /6 5R17 10 4T
24 5 /6 5R17 107 T
26 5 /6 5R17 112T
215 /6 0 R17 9 6T
2 25 /6 0 R17 9 9T
25 5 /6 0 R17 10 6T
235/60R17 102T
235/65R18 106T
225/60R18 100T
235/60R18 107T
26 5 /6 0 R18 110T
275 /6 0 R18 113T
28 5 /6 0 R18 116T
225/55R18 98T
235/55R18 100T
255/55R18 109T
25 5 /5 5R19 111T
255/50R19 107T
255/50R20 109T
28 5 /5 0 R 20 112T
275/40R20 106T