Description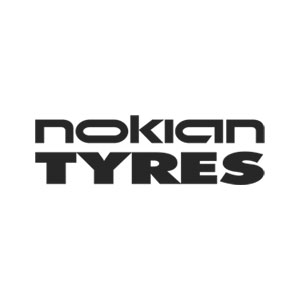 Nokian Tires – expertise in nordic conditions
Oct.24,2016-Nokian Tires -for Aurora,Newmarket,Richmond Hill-WGR3 are found at Aurora Tire. Nokian is the only tire manufacturer in the world that focuses on customer needs in northern conditions. The company supplies innovative tyres for cars, trucks and special heavy machinery mainly in areas with special challenges for tyre performance: snow, forests and harsh driving conditions in different seasons. Nokian Tyres' product development is consistently aiming for sustainable solutions for safety and the environment, taking into account the whole life cycle of the tyre. In 2011, Nokian Tyres had 3,981 employees and net sales of EUR 1.456 billion. Nokian Tyres' shares are listed on the NASDAQ OMX Helsinki.
Nokian Tire shops
Nokian is available in Aurora,Oak Ridges, King City,Stouffville at Aurora Tire.  The Nokian group has its own sales companies in Sweden, Norway, Germany, Switzerland, Russia, Ukraine, Kazakhstan, Czech Republic, the United States and Belarus. In other countries sales is handled by importers on a limited or one-brand approach. A member of Nokian Tyres group, the tyre chain Vianor operates as a wholesaler and a retailer in Nokian Tyres' core markets. Other distributors have long-term partnerships and are loyal in building Nokian brand positioning in their markets. Important customer groups are also the end-users of tyres and the Original Equipment manufacturers that are involved in long-term product development co-operation with Nokian Tyres.
Service and processes:
Our interactive and transparent processes are designed to better serve the customers and end users, especially during peak seasons. Nokian Tyres offers seasonal management systems, 24-hour deliveries and complete tyre/rim combinations for car dealers and tyre hotels.
Production:
Key products are produced in our factories in Nokia, Finland and in Vsevolozhsk, Russia. Certain products are produced by off-take contract manufacturers in factories where the quality level corresponds to Nokian Tyres' high standards.
History:
Nokian Tyres plc -other wise known as Nokian Tire in the Richmond Hill,Aurora area, was founded in 1988 and was listed on the Helsinki Stock Exchange in 1995. The company's roots go back all the way to 1898, when Suomen Gummitehdas Oy, or Finnish Rubber Factory, was established. Passenger car tyre production began in 1932 and the world's first winter tyre was produced in 1934. The company's best-known brand, the Nokian Hakkapeliitta tyre, was launched in 1936.